READ TIME 2 MIN – 9 Weeks till Christkindlmarket is back! In case you missed our big announcement this week: We were very excited to share the news that we will have markets at our traditional Downtown location on Daley Plaza from November 19th– December 24th; as well as in Wrigleyville at Gallagher Way from November 19th– December 31st! Don't worry if you missed it, you can watch the recording of the Instagram Live here.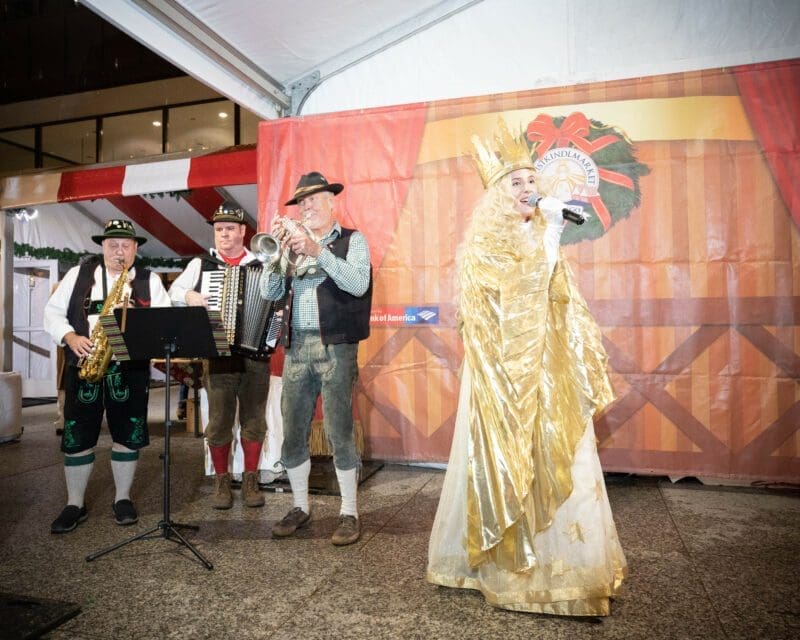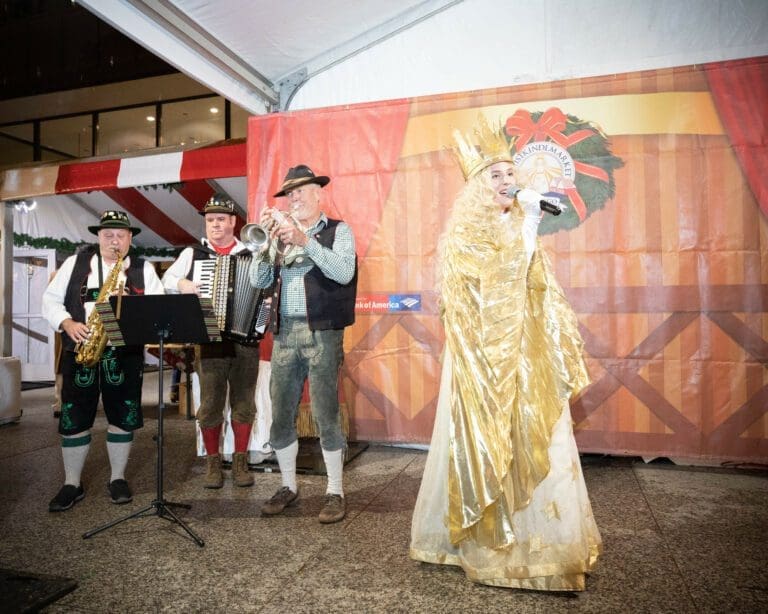 We can't wait! We are giddy with excitement! You know that feeling you get right before the holidays, and even though you don't want to ruin the surprise, you just can't help but take a little sneak peek? Well, that's kind of what we are doing every year, too! We are so excited that we simply can't wait until the official opening on November 19th, so we are having an exclusive Preview Event on November 18th, called 'Twas the Night Before Christkindlmarket. This is going to be a pretty special night because it does not only allow you to be one of the first visitors at the Christkindlmarket (and to buy all your favorite goodies before the market opens to the public) but will also be the kick-off of our 25th Anniversary!
We don't want to end up on the naughty list, so we should clarify that we actually had our first Preview Party five years ago, in 2015. Since we received great feedback after the first one, we continued the tradition from there on. It has always taken place the evening before the official public opening. The best part about it: No waiting in line! The number of people being allowed to attend is extremely limited. Guests get to stroll through the market and purchase goodies and products from all their favorite vendors before they open to the public. They can take their time in the ornament shops, and have chats with the vendors about their "leckeres Essen" (delicious food). But, most importantly, Preview Party visitors get to be among the first to get the annual souvenir mug!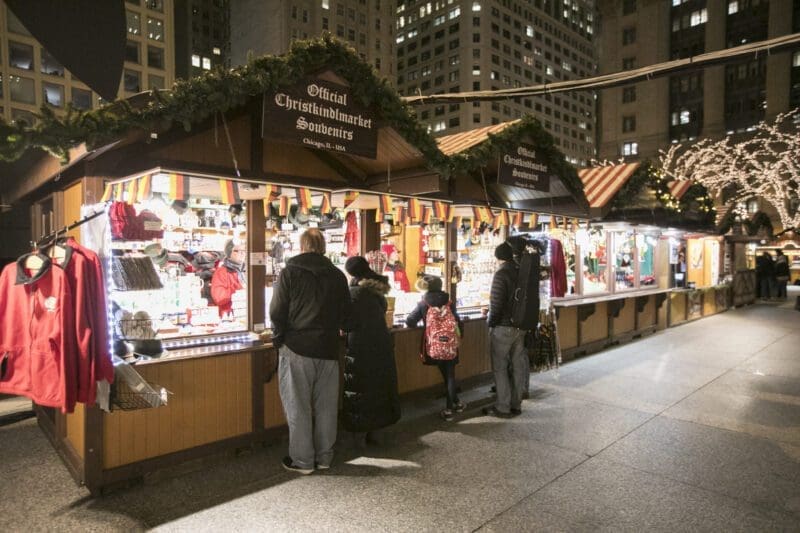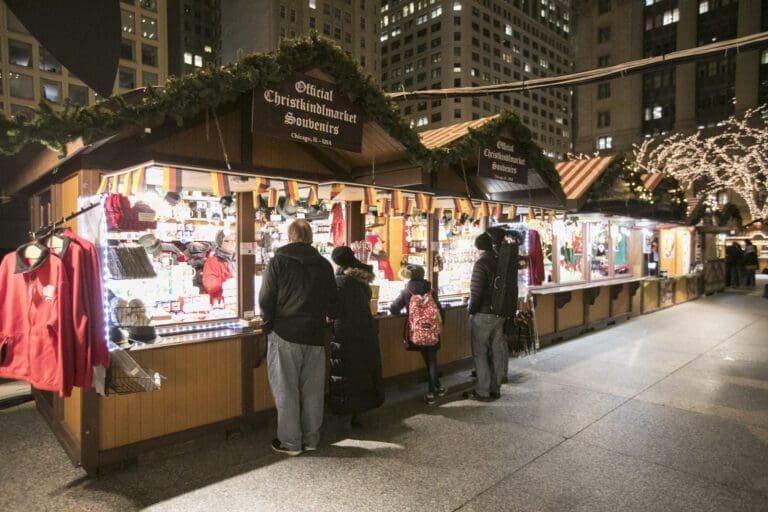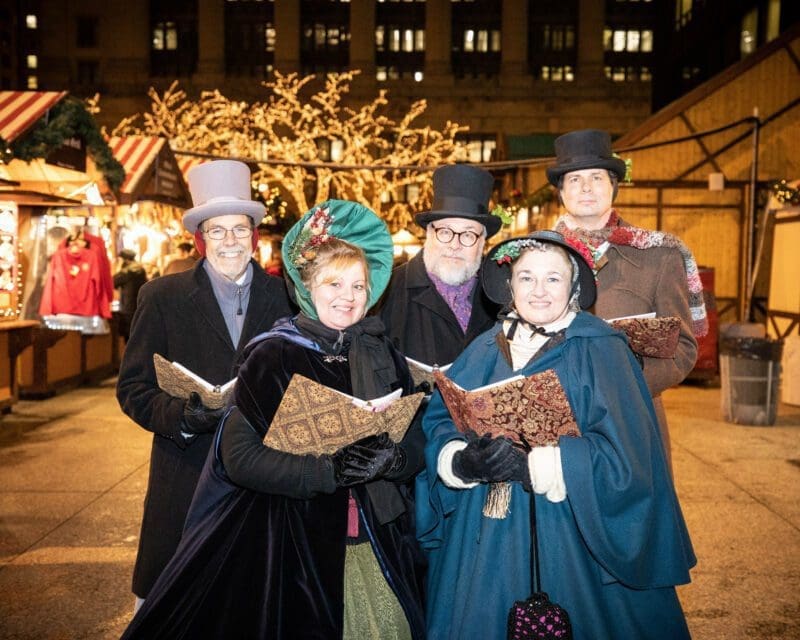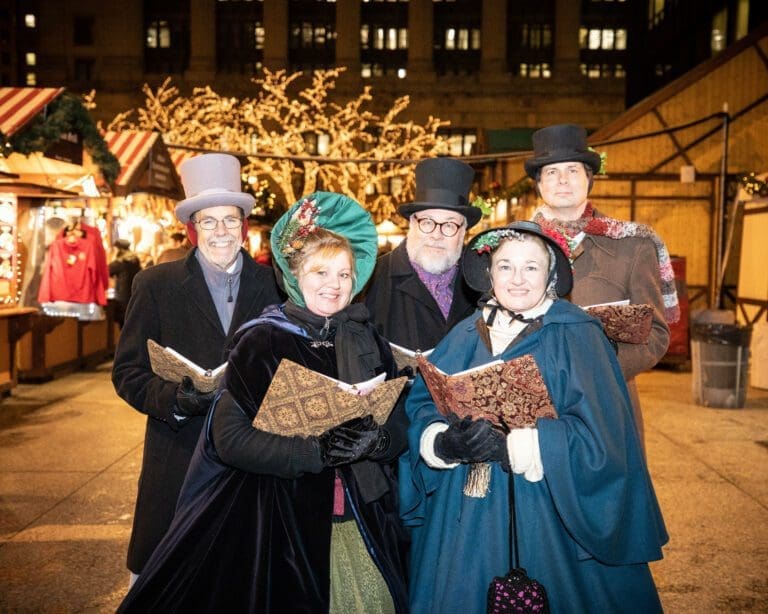 There is a special live entertainment program in the evening, including a traditional Caroling Group, our German Alpine Brass Band, that has been with us from the beginning, and a prologue held by Chicago's Own Christkind. One can feel the magic in the air when listening to the calming words of the market's namesake. The Preview Party is not just the start of the celebration of the holiday season but also an annual tribute to our beautiful host city Chicago.
Who knows what will be in store this year to celebrate our 25th Anniversary? If you want to find out yourself, get your tickets before they sell out! The tickets will be sold in advance. Sign up for our newsletter to receive a message as soon as they are available.